Hello! I have officially been blogging again for a year! YAY! (June 28th made 1 year. I know I'm a few days late on blogging.) But anyways, I'm back again with some spiritual food! Let's eat!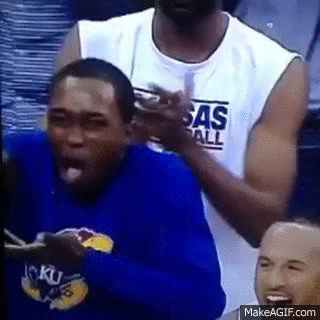 Today, I just simply want to talk about self-examination. I have been studying God's word faithfully and consistently, asking for understanding as I read. Lately, I've been thinking Why did I do that? God has been showing me some stuff I did not want to see! LOL
On a serious note, God's Word will show you who you are, where you fall short, what you lack, what you have. It will help you self-evaluate for sure. All of this has made me question if I am really living a life that God would want me to live. Of course, our sins and our choices to side with fleshly free-will keep us from some of the things God may have for us, but I just have been wondering if I am doing everything I can do to please God and glorify Him. Unfortunately, my answer at this point in my life is a big resounding NO! If you take a look at your life, I'm sure you may feel the same way, too.
I had a conversation with a church member about Stephen in the Bible. If you don't know, Stephen was the first martyr, the first person to die because He so strongly believed in Jesus Christ. Well, this church member and I discussed what happened to Stephen and how he was stoned to death, but my church member pointed out something that I never noticed. The bible says:
"But he, full of the Holy Spirit, gazed into heaven and saw the glory of God, and Jesus standing at the right hand of God." ~Acts 7:54 ESV
Now, take a look at this scripture…
"So, then the Lord Jesus, after he had spoken to them, was taken up into Heaven and sat down at the right hand of God." ~Mark 16:19 ESV
Yes, you read that correctly! Jesus got up out of His seat for Stephen! Shook is what I was when my church member pointed that out!
Now, I have no idea how I will die, or if I will go through what Stephen went through for Jesus Christ. I do know that I want God to be just that pleased with me when it is my time. It's time to let go of those things that we know are not of godly character. Don't continue to be a slave to sin that you can be delivered from. It's time to live THAT life,  that life that is pleasing unto God. I want to be able to say that I lived my life according to God's will, and that with the life that He gave me, I used it all to glorify Him.
So, all I ask is for you to just take a look at your life. Stephen served his purpose, but are you? Are you living a life according to God's will? Are you knowingly sinning, abusing God's grace? I know we fall short, but are you striving every day to do what is right? Are you? Get into the Word of God and take a look at yourself. Ask yourself everyday:
Am I living THAT life? 
I strongly believe that God will reveal the answer to you. Keep the faith and keep on keeping on.
Until next time,
Jazz 🙂 ❤